Bespoke solution helping provider improve customer outcomes and minimise SAIDI breeches
by A D Riley, on Feb 19, 2020 11:45:20 AM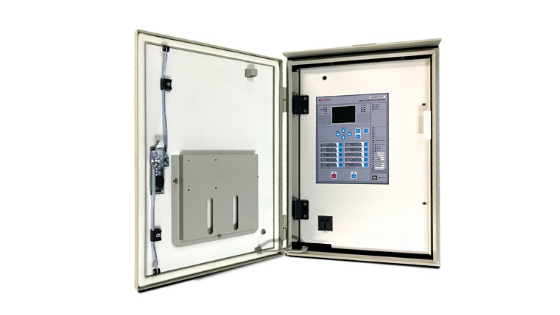 New Zealand has a world class electricity sector with high standards of availability. One of the key industry measures of a network performance is through 'SAIDI' (System Average Interruption Duration Index) that is regulated by the Commerce Commission. Utilities are allocated a certain amount of SAIDI minutes per year, which basically means the number of minutes the power can be turned off for customers. If a company exceeds its SAIDI minutes, they may face a fine by the Commerce Commission.

Arthur D. Riley (ADR) uses our expertise and technology to help Utilities where they might exceed SAIDI limits. This was the case for a customer in 2019, who then started the search for a product that:

Would help lower their SAIDI minutes quickly
Had a well-established with a proven track record within New Zealand
Featured an environmentally friendly Vacuum operation
Was cost-effective with a quick pay back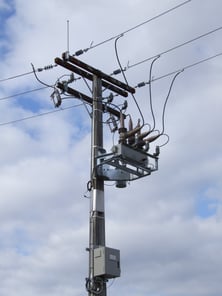 ADR's solution was the Entec ECO LBS accompanied with Entec's advanced ETMFC610 microprocessor-based digital control, designed to provide fault sectionalisation on distribution systems for the continuous best quality of electric service. The Entec ETMFC610 allows for remote automation switching via Scada with the recent addition of IEC61850.
Installed on a power pole, the Entec LBS has intelligent management functions built in to allow for faults on a network to be isolated lowering the amount of affected customers and SAIDI minutes.
ADR provided the Entec LBS's in what's known as a 'packaged solution'. This essentially means in terms of supply, the components are tailored to each company's individual needs - a 'bespoke' package that has exactly what they need, including:
The Switch with Wildlife Guards
Controller with bespoke Scada fit outs
Bracket complete with Surge Arresters, VT, Wildlife Guards
Delivered assembled and ready to install
In other words, it's a turn-key solution; everything that's in the box has been customised specifically for them. Every Utility is unique and have different needs. When one of our customers tells us exactly what their needs are, we make sure their 'packaged solution' contains everything to meet those needs.
The implementation of 30 loadbreak switches on our customer's Network has meant they're now experiencing significant savings on their SAIDI minutes. This will reduce the likelihood of facing further notifications with the Commerce Commission, or experiencing poor performance reports.
Looking ahead, ADR's relationship with this particular customer looks set to continue, as their plans include on-going purchases of not only the loadbreak switches, but developing other products, such as the Entec's EPR Recloser.
The initial purchase of 30 loadbreak switches is trialling the solution, and if they continue to provide significant savings on SAIDI minutes, the next five years will see another 400-500 Entec LBS's added to the 2000+ already in service around New Zealand.
ADR listened to the needs of this Utility and their wish-list for filled. The strength of our power products lies in our ability to provide tailored, bespoke solutions based on individual needs.
If you're looking for a proven way to reduce SAIDI minutes adopted by many Network companies and reap the financial benefits, get in touch and we'll start on your own wish-list.