How the right insulating medium can reduce your Ring Main Unit (RMU) ownership costs
by A D Riley, on Nov 12, 2020 3:57:49 PM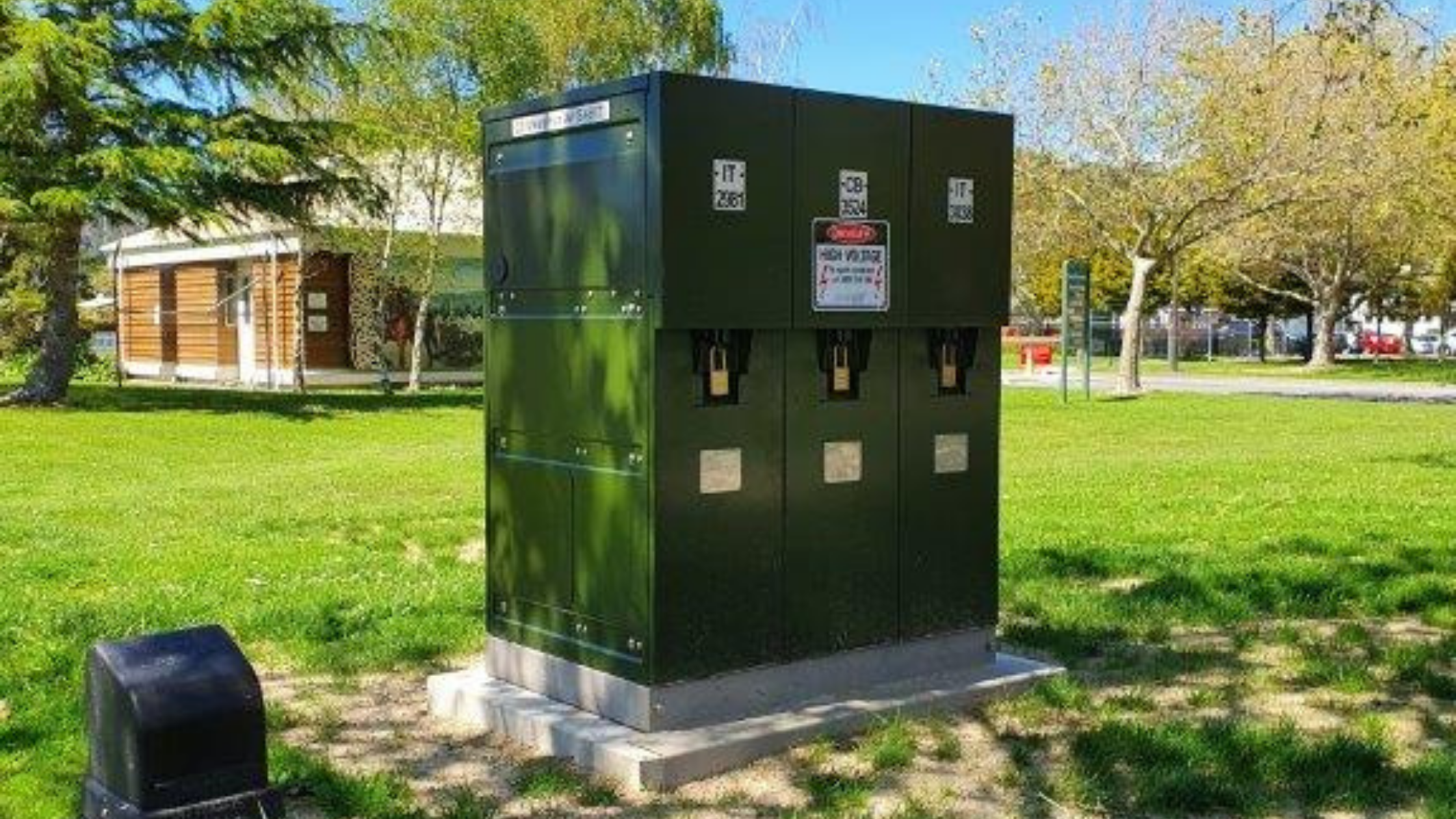 A D Riley has been in business for over 100 years and understands the benefits of protecting our environment for future generations. Some efforts required to achieve this are not always difficult. We have supplied 19+ electrical utilities across New Zealand using 11kV Halo Ring Main Unit (RMU). This RMU's are fitted with vacuum interrupters instead of the greenhouse gas Sulphur Hexafluoride (SF6).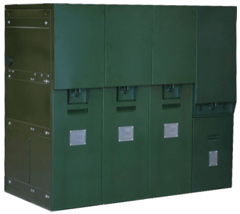 SF6 is an inert gas and is a dielectric gas for high voltage applications. It is chemically inert, gaseous at low temperature, non-flammable, non-toxic and non-corrosive. Switchgear is a vital component for power utilities to manage its growing networks. SF6 is used as an insulating agent for medium and high voltage gas-insulated switchgear. Its combined electrical, chemical and thermal properties make it an excellent insulation medium. Despite all of its advantages, SF6 is highly detrimental to the environment when it is not properly installed and maintained.
A 1kg emission of SF6 is equal to 23,500kg of carbon dioxide (CO2), it has the same carbon footprint of 24 people flying from London to New York. SF6 is a particularly potent greenhouse gas, its lifetime being 32,000 years. That's a substantial amount of time to count!
Until now SF6 is the default insulating medium to extinguish arc inside the chamber of gas-insulated switchgear for HV switchgear. This will take a while before new technology is developed and more friendly gas suitable for its replacement is explored.
Table 1 shows the high-level emission of various gases and the Total Cost of Ownership. By far, vacuum interrupter offers the lowest total cost of ownership and lowest environmental impact of all medium voltage switching technologies over the entire product life cycle. Vacuum interrupter has Global Warming Potential (GWP) of Zero. With its zero GWP, the asset owner is rewarded with a lower cost of ownership and lesser impact on our environment.
Table 1. Various Insulating Medium for Switchgear
Type of Insulating Medium

Emitted Gas (kg)

Equivalent Amount of C02 Emission (kg)

Atmospheric




Lifetime (Yrs)

Total Cost of Ownership

Sulphur Hexafluoride (SF6)

1 kg

23,500

32,000

High

Vacuum interrupter

0 kg

0 kg

0

Low

Dry air interrupter (20/80) Oxygen / Nitrogen mixture

0 kg

0 kg

0

Medium
For the Medium Voltage RMU, AD Riley is offering vacuum interrupter as a cost-effective alternative to SF6 base RMU. Vacuum interrupter has a Global Warming Potential (GWP) of zero. This also results in the lowest Total Lifetime Cost (Purchase Price + Maintenance Cost and Disposal Cost). Vacuum interrupter RMU offers ultra-low maintenance due to no reliance on pressurised compartments. Gas-based interrupters have a higher maintenance cost, this is due to the requirement to ensure that gas pressure and mixture is correct for the safe operation of the switchgear.
The vacuum interrupter is hermetically sealed using a ceramic housing. This ensures a permanent vacuum on its entire economic life and no maintenance requirement. Furthermore, it is environmentally friendly. The parts used to manufacturer vacuum interrupter can be recycled (e.g. copper, stainless steel and ceramic) at the end-of-life disposal.
In context, choosing the right insulating medium brings huge savings. Cost-saving includes the elimination of the following activities list on Table 2.
Table 2. Task / Activities for Switchgear
| | | |
| --- | --- | --- |
| Task / Activities | SF6 RMU | Vacuum RMU |
| Annual inspection of leak, mass-flow, dew-point and temperature | Yes | Not applicable |
| Gas storage, handling, servicing and monitoring | Yes | Not applicable |
| A laboratory test to measure quality of its dew point, purity and contamination. | Yes | Not applicable |
| Topping of SF6 gas in the event shows leakage of gas. | Yes | Not applicable |
| Yearly compliance submission to government regulators | Yes | Not applicable |
| Huge penalty for those wilfully releasing SF6 to the air as per Climate Change Response Act (CCRA) 2002. | Yes, $50,000 | Not applicable |
| Proper disposal by the time the switchgear reach its economic life | Yes | Not applicable |
| Loss of reputation for non-compliance | Yes | Not applicable |
| The by-product of arcing of SF6 is a highly toxic and present safety concern for field personnel. | Yes | Not applicable |
| SF6 is a potent greenhouse gas with significant potential for global warming | Yes | Not applicable |
Our existing clients are already reaping the rewards of the use of vacuum interrupters on their 11kV RMU. Now, they can focus their resources to other projects like network expansion, increasing energy efficiency, improving network reliability and safety.
Start a change now and drop us a line. We will be happy to get a discussion started on how we can assist your organisation to reduce your carbon footprint.