Secure ICCP – Data at a higher level
by A D Riley, on Feb 27, 2020 4:17:18 PM
When a local lines company wanted to add ICCP functionality to their SCADA System, they chose an Eaton solution from A.D. Riley over the alternatives
In late 2019, one of our Lines Company customers asked if ADR could provide an ICCP solution for their SCADA Master. ICCP is the Inter-Control Centre Communications Protocol which specifies how data is to be exchanged between SCADA Systems. Transpower have now adopted ICCP to exchange Grid Exit Point (GXP) data with their customers - Power Generators and Lines Companies around New Zealand.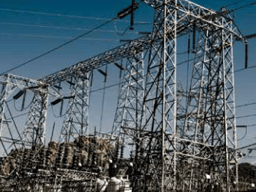 Previously load data was exchanged between Remote Terminal Units (RTUs) at each GXP. Secure ICCP significantly improves efficiency and reduces the number of connections with Transpower.
While some SCADA Systems have an ICCP interface option, Eaton's solution brought four advantages to the table for our lines customer:
Eaton's ICCP runs on a proven hardware platform, already widely used by Transpower and supported by ADR.
Supports Secure Authentication at the Application layer, also at the Transport layer i.e. TCP/IP connection level.
Offers Link and N+1 redundancy.
Significant cost savings over the alternatives.
Matthew Oong, Eaton's Australian based EAS Asia Representative will be visiting New Zealand at the end of March. If you'd like to talk about SCADA solutions then please email Stephen Dorrington - sdorrington@adriley.co.nz
ADR Control provides
monitoring and control hardware
and SCADA software solutions to local power and water industries and exports to Asia, Australia and the USA. The brands ADR supplies are: Eaton, Abbey Systems, Brodersen & Wecon.