Why move to Powerlink's EM6 REST API
by A D Riley, on Apr 14, 2021 10:05:09 AM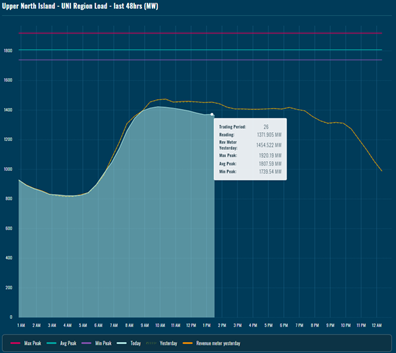 Energy Market Services (EMS), a commercial business group within Transpower NZ Ltd who provide NZ Lines Companies with real time energy information, will discontinue support for its SOAP interface to the old EM6 website soon. From the end of June 2021 the new site will only use REST APIs to distribute the Regional Coincident Peak Demand (RCPD) and peaks to its customers.
ADR's REST API for Abbey Systems Powerlink customers
ADR is developing a REST API for its Abbey Systems Powerlink customers. If you would like to import the RCPD targets directly into your Powerlink Load Management System then we can help. The benefit of using the Powerlink's EM6 REST API are;
It's a part of the Powerlink SCADA System Telemetry Server software.

Improvements

are covered by Customers Abbey Systems Support Contracts.
It can use Powerlink's Alarm System, if the RCPD target values aren't updated from the EM6 web site regularly.
It can also Alarm if there are other conditions present at the same time the EM6 RCPD values are not updated, that point to a larger issue.
It can be used in any logic program for control purposes, automatically shedding or restoring load without operator intervention.
If you would like a proposal to implement the ADR Abbey Systems Powerlink EM6 REST API then please contact Stephen Dorrington, ADR Control.